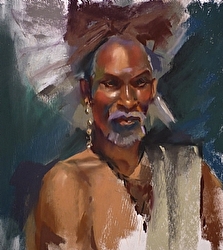 I was a bit shocked when I saw the model come out of the bathroom, ready to pose, in this costume. But was it ever fun to paint!
Comment on or Share this Article →
Please come on down to The Artist's Eye Gallery in Laguna Beach this Friday afternoon/evening for a book-signing reception of the recently released Art Lovers' Cookbook!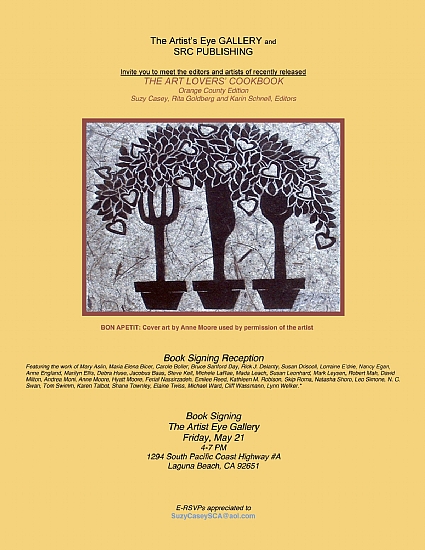 The Artist's Eye Gallery
Friday, May 21
4-7 PM
1294 South Pacific Coast Highway #A
Laguna Beach, CA 92651

And on Saturday, you are invited to one of Laguna Beach's most beautiful garden cottage's for an afternoon with a few select artists.  Watch them work and enjoy the magical ambience of Laguna's best kept secret!
Saturday, May 22, 12 - 5 PM
590 Cedar Way
North Laguna Beach
I will hope to see you at one or both of these events!

Comment on or Share this Article →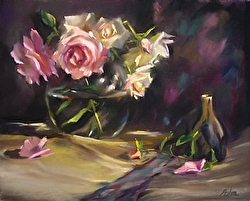 Demonstration painting!
This was the demo piece from the workshop "Creating beautiful art through still life painting" held at San Clemente Art Supply May 15 and 16, 2010. One of my students purchased the piece and it happened to be her birthday present to herself so it was fittingly titled, "Celia's Roses". Happy Birthday, Celia!
Comment on or Share this Article →