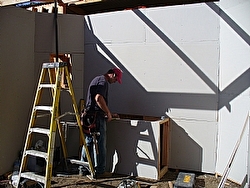 Laguna Beach Sawdust booth progress
Daniel Pop, builder extraordinaire, is now hanging sheetrock. Almost finished! Stay posted for the final result tomorrow!

Comment on or Share this Article →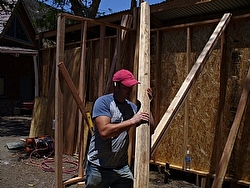 Daniel building Sawdust booth
Daniel, an excellent builder and very nice guy, started booth construction today. It is exciting to see it take shape! I am very pleased to have an opportunity to show my paintings at this vibrant and well-known venue. Stay posted on progress!
Comment on or Share this Article →