Will wonders never cease? I was blown away to discover a hummingbird nest just off of my deck. I saw two tiny little pinkish beaks stretching out of a nest the size of a large walnut shell. Incredible! Sure enough, the mother hummingbird came back to keep her babies warm. I am thrilled that I was able to capture this moment, as using the digital zoom can cause blurred images and with sun on the screen, I wasn't able to see if I even had the bird in view. Oh the wonder of technology to capture the wonder of nature!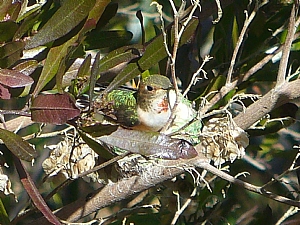 I have been listening to Ashkenazy play Chopin. Aahh, the wonder of Chopin...the etudes, the nocturnes, the waltzes, the mazurkas....marvelous! This Poet of the Piano lifts me off of my feet! If you have not taken the time to listen to Chopin piano pieces, I invite you to let yourself become lost in the wonder of this marvelous composer who spoke raw emotion with his piano.

And the wonder of light across forms! What a privilege to partake of this Grand Mystery, provoked by the humility of wonder! These two figurative pieces, completed in oil on linen, deepen my awe for the power of paint, pushed by hairs on the end of a stick.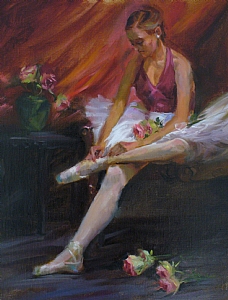 Or this quick study, created by rather ordinary sticks of pure pigment pushed around on a piece of archival sanded paper. I love those black gloves.



Or this, our model dressed as "The Pope". Wonder comes in many forms....including humor!...particularly so, when, as our model was drinking coffee during a break, his "vestment" (a blue velour bathrobe turned backwards) hung open in the back, exposing his thin legs and athletic socks!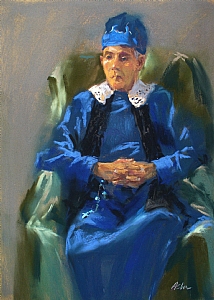 May I remain--as penned by Esther de Waal in her spiritual writing--humbly and perpetually "Lost in Wonder".
Comment on or Share this Article →