I taught a workshop recently where the focus was on composing and painting your own still life. In the past, when teaching a still life workshop, students worked from my setup and my lighting. However, the instructional value of learning composition takes on greater import when working with one's own objects and setting the lighting to suit. Nice concept and idea, but the logistical problem of orchestrating the individual setups with individual lighting for ten students posed a challenge.

The criteria for successfully meeting this challenge were:
1. Each student had to have reasonably adequate surface room for arranging and rearranging.

2. The setups had to be elevated and set on top of a folding TV table (available at the studio) so that students weren't looking down on their setups (unless they specifically chose to do so).

3. Each setup had to have a vertical background plane attached to the horizontal surface for hanging a drape and attaching a clamp flood light in various positions.

4. The setup had to be cost-effective and not too heavy and logistical to haul from my home to the teaching studio.

After pondering potential solutions, here's what I came up with! Total cost for each set-up, including surface, clamp lamp, bulb, cord and duct tape was only about $10. It took about an hour to fold 10 12x16 Home Depot boxes and to fold and tape a flat box to the side of each assembled box, but for $1.67 each, was well-worth it!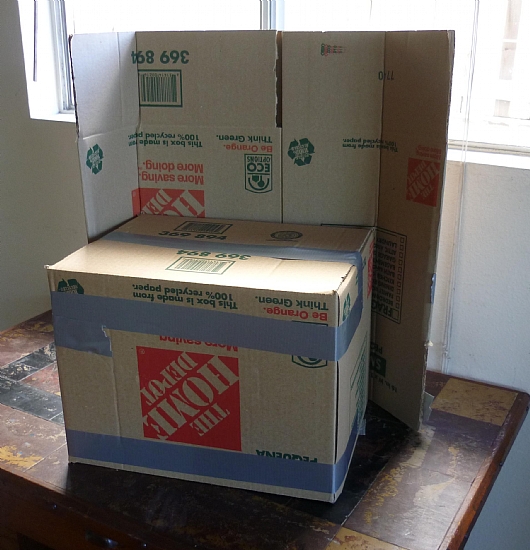 And here is the way the lighting worked!
Here is the final classroom setup. (Routing cords and taping them down for safety was another logistic but manageable!).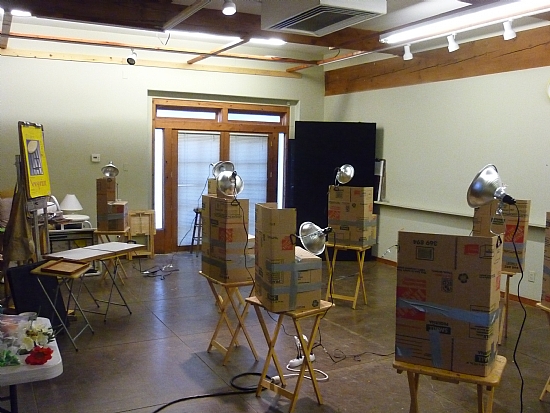 And here are some of the still life compositions that the students came up with. They did a great job! (The only downside to this setup is that it's a bit lightweight. I knocked one beautiful composition with my elbow and felt sick as the beautiful vase crashed to the floor. Lesson learned: make sure there is plenty of room around each setup and keep elbows in!)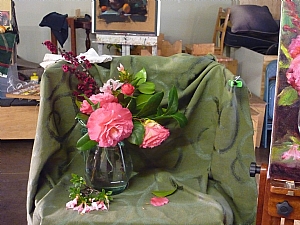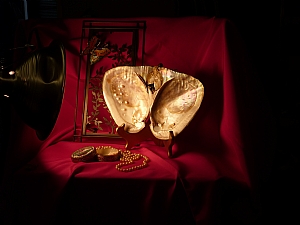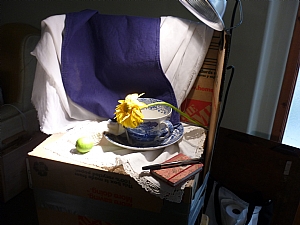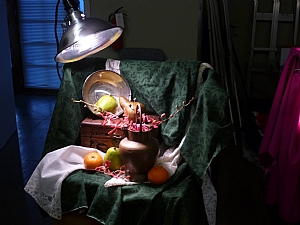 Great compositions, huh? And their paintings turned out very well too.
Comment on or Share this Article →