« Now on Pinterest! | Main | Well, nuts... I guess I'll just paint! »
After spending weeks and months working on studio pieces, executed with the benefit of life studies and photos, a welcome respite to both "recharge the vision" and "play" comes by way of plein air still life studies. These studies--called "etudes" (thanks to my husband for applying that appropriate term)--are exercises in pure joy, for one, and when returning to the studio, feel that I have re-integrated my understanding of light and shadow and the subtleties of temperature. I have also re-introduced myself to that very exciting and crucial notion of "atmosphere", where hard, soft, firm, and lost edges convey air and distance.
I had value of this experience corroborated by listening to Peggi Kroll-Roberts in her interview by Leslie Saeta and Dreama Tolle Perry on Artist's Helping Artists BlogTalk Radio. She does exactly the same thing, where after a time in the studio, returning to nature, to the "source", helps recharge and can revitalize the studio work.
I call it "keeping myself honest". I must do much imaginative work and will invent as needed, but it is all based on what nature has already orchestrated.
Below are the two plein air studies completed in the last two weeks. The first, "Misty Spring" is now at Joseph Wise Gallery, the second in my studio as a study.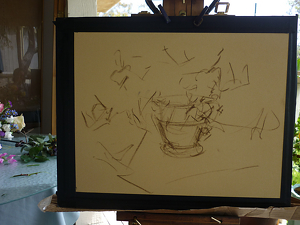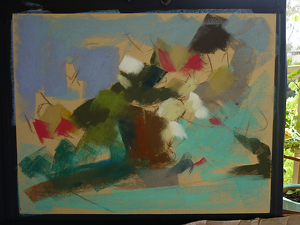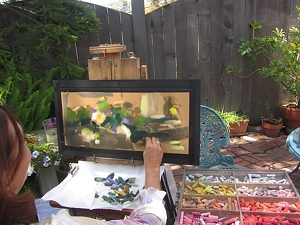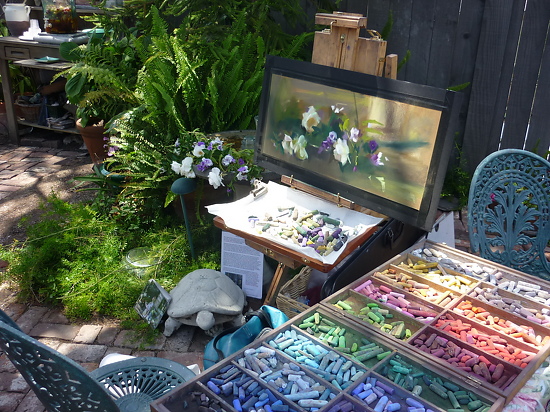 Comments
5 Responses to Keeping myself honest with plein air studies
Sheila
via maryaslin.com12 months ago
Hi Mary!
It was so fun to see you at work! I really enjoyed the cottage, and the food! I went to the Library and reserved the books they had on Pastels, you inspired me! Can't wait until you teach again, I am saving my money. If you could send my a list of supplies, paper, books etc, I would really appreciate it. I want to buy good quality supplies, so that I don't have to upgrade down the road.
Thanks again, your the Greatest! Congratulations on your recent Gallery sales, lucky people to get your work!
Hope to see you again soon! Love and Peace,
Sheila