« New Artwork | Main | Summer Into Fall »
"Cake and Lemonade, Anyone?" has received an Honorable Mention in the 2010 Web Show of the International Association of Pastel Societies!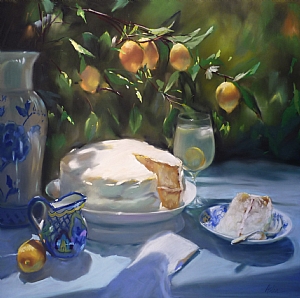 Comments
2 Responses to Cake and Lemonade, Anyone? has received another award!
Robin Altman
via maryaslin.com33 months ago
Oh YUM! I want a piece. This is really dreamy MaryI love the light and the softness!
Mollie Lazarus
via maslin.fineartstudioonline.com33 months ago
Everyday, I look at this wonderful work, and the way it captures and transmits light and warmth and reflects making the best of the lemons in our life! I love it and feel honored to have this emotive painting in my home!:)
* indicates a required field