Fresh off the easel: "Expectant Beauty", 21 x 21, Pastel, now at Chemers Gallery, Tustin, CA
A wonderful season at the Festival of Arts! I could not have been more thrilled with the reception of this painting. Many floral still lifes sold and I am truly grateful.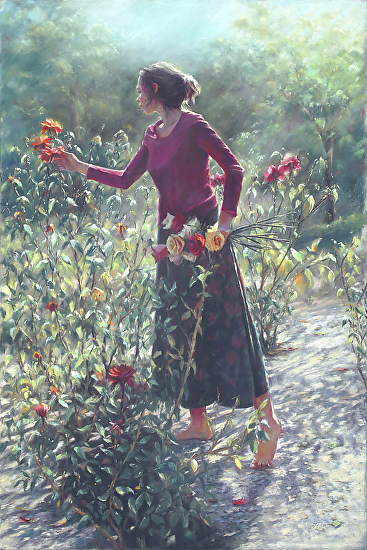 Invocation
72 x 48

Pastel
I thank all of my loyal collectors and extend a welcome to the new ones! I appreciate you and all of those who support my art, whether a patron, a student, or an admirer.